My sculpture on the human form work is based on the "measure twice, cut once" approach.  Sometimes this actually works.  In many cases, repeated trial and error is the key.  Finding out the many ways something doesn't work, leads to the one way that it will.    
For me, any art project has infinite opportunities and possibilities within the raw materials being used. I loved my early art training, which was fairly formal, and based mainly on the use of traditional media.  I find that in my latest sculptural work, I really enjoy incorporating nontraditional, repurposed materials. 
As simple as it might sound, no matter what I am working on, I always start with the basics.  I think first about the practical aspects: are my materials suitable for the job, how will it age, will it hold up in shipping or transport?  I try to think about the "bones" of the piece before anything else.
Creating this type of art gives me happiness and satisfaction mainly in the process of its creation.  To me, creating any art is a continuous series of mini puzzles that need solutions.  As I am working, I am asking myself a series of questions, obviously starting with, how will this work? I continually look for "clues" in my subject.  What supports the object or being?  The weight is centered where?  How is it connected? To what?  How is it held up?  From what?  Is it floating?  Is it flying or being pressed down?  What colors will convey the feeling I want to convey? I continue to work through these steps until I am satisfied.  If I have answered all the questions, and solved all the puzzles, the result is tremendously satisfying for me and hopefully the viewer.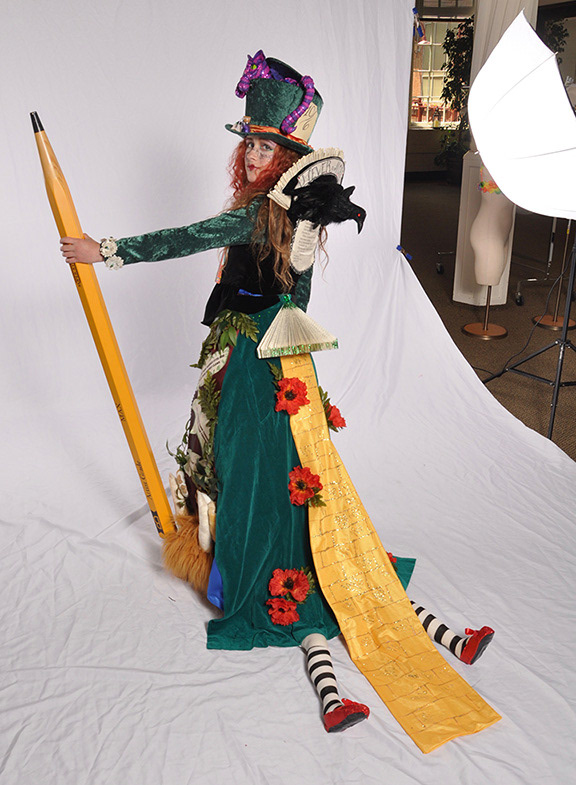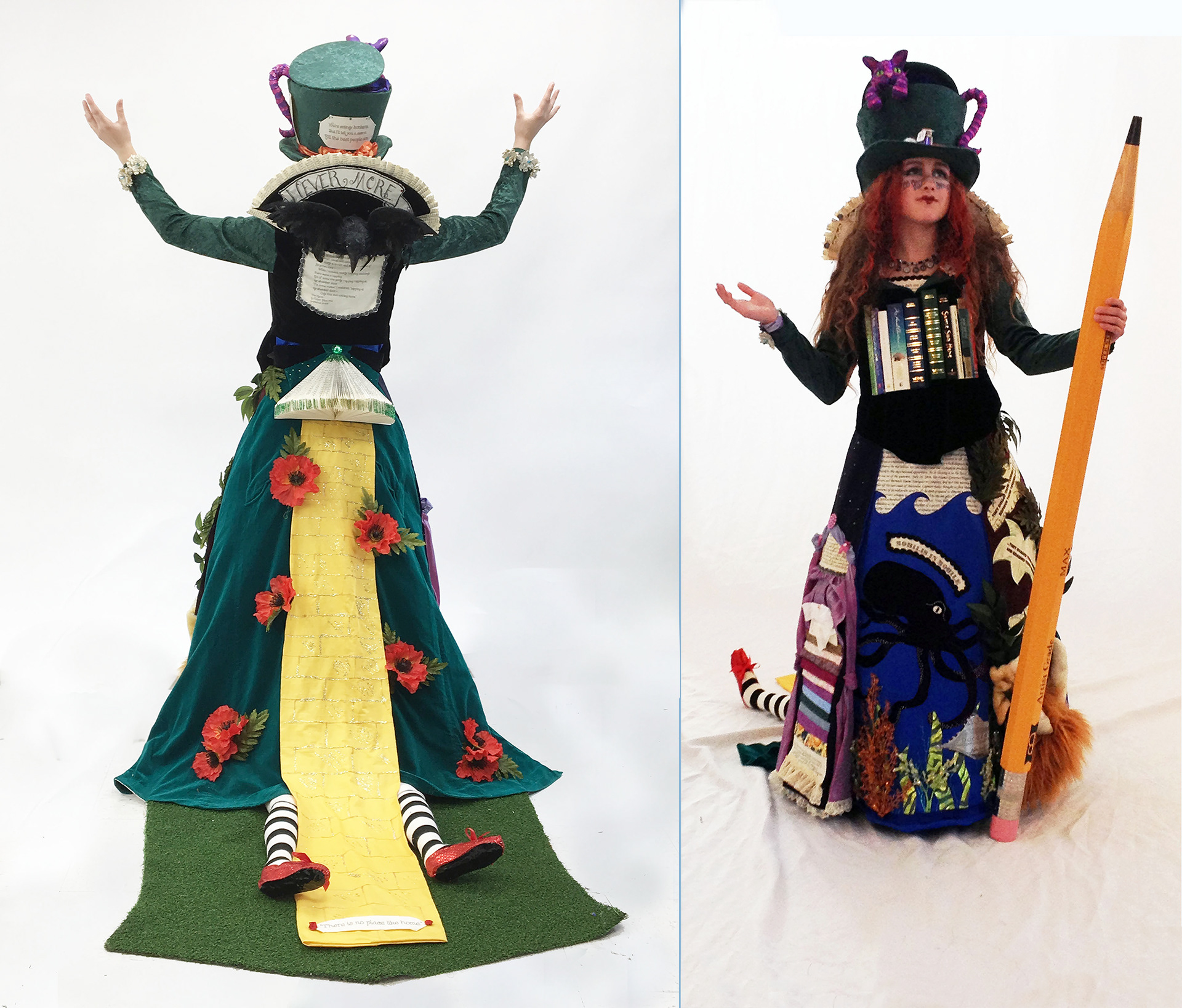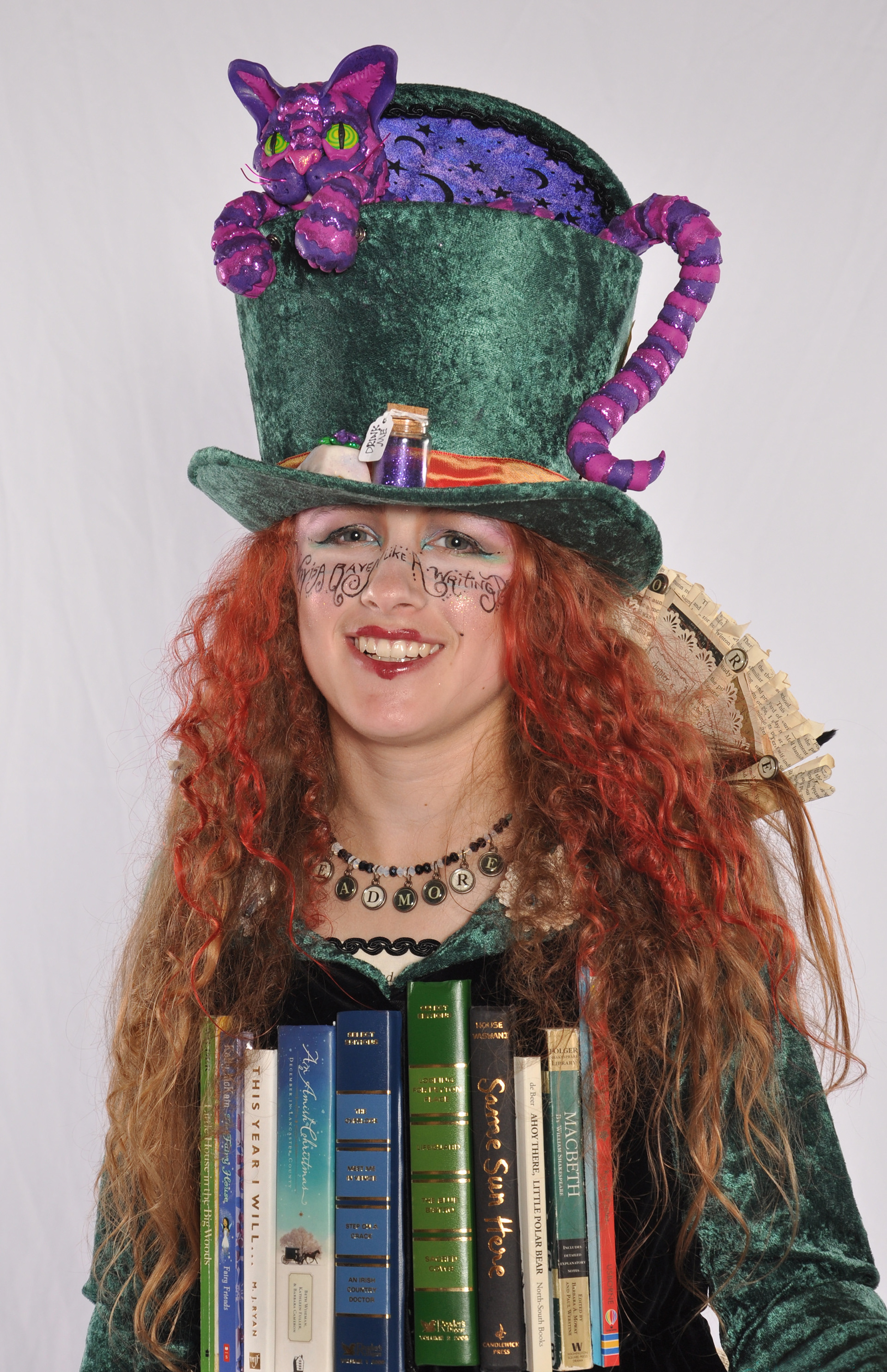 "Read More" 2016 ManneqArt Innolect Literature Award Winner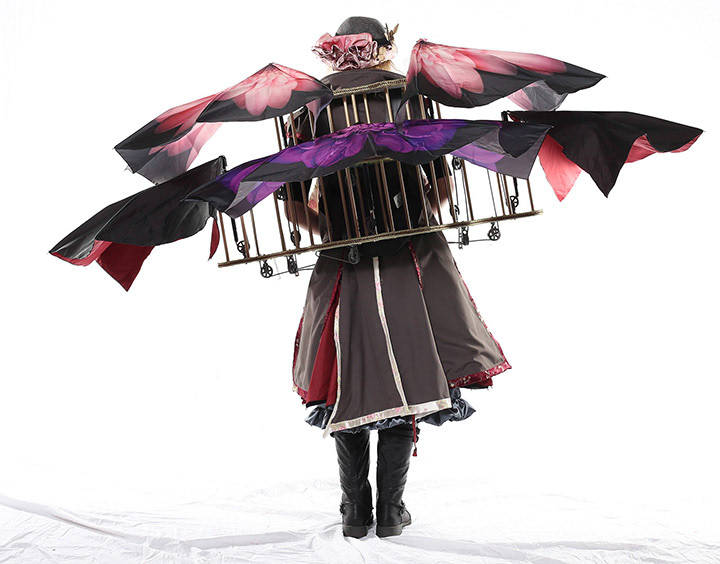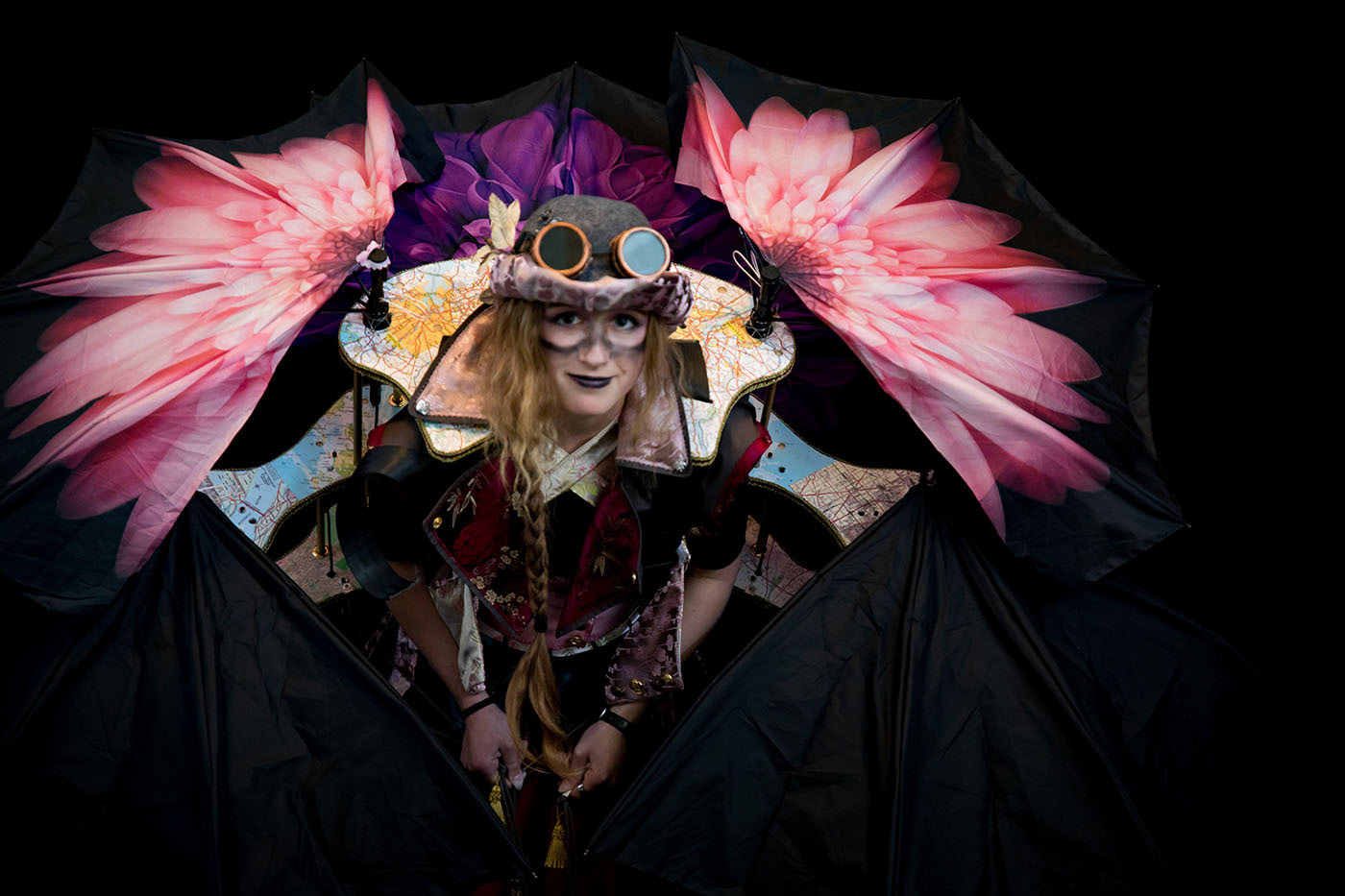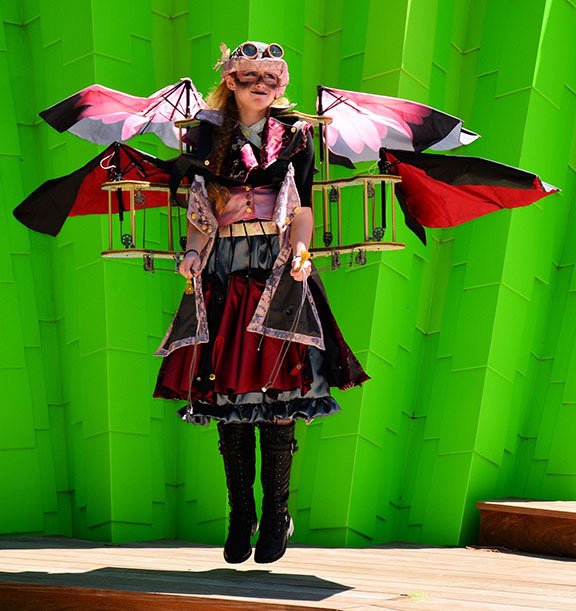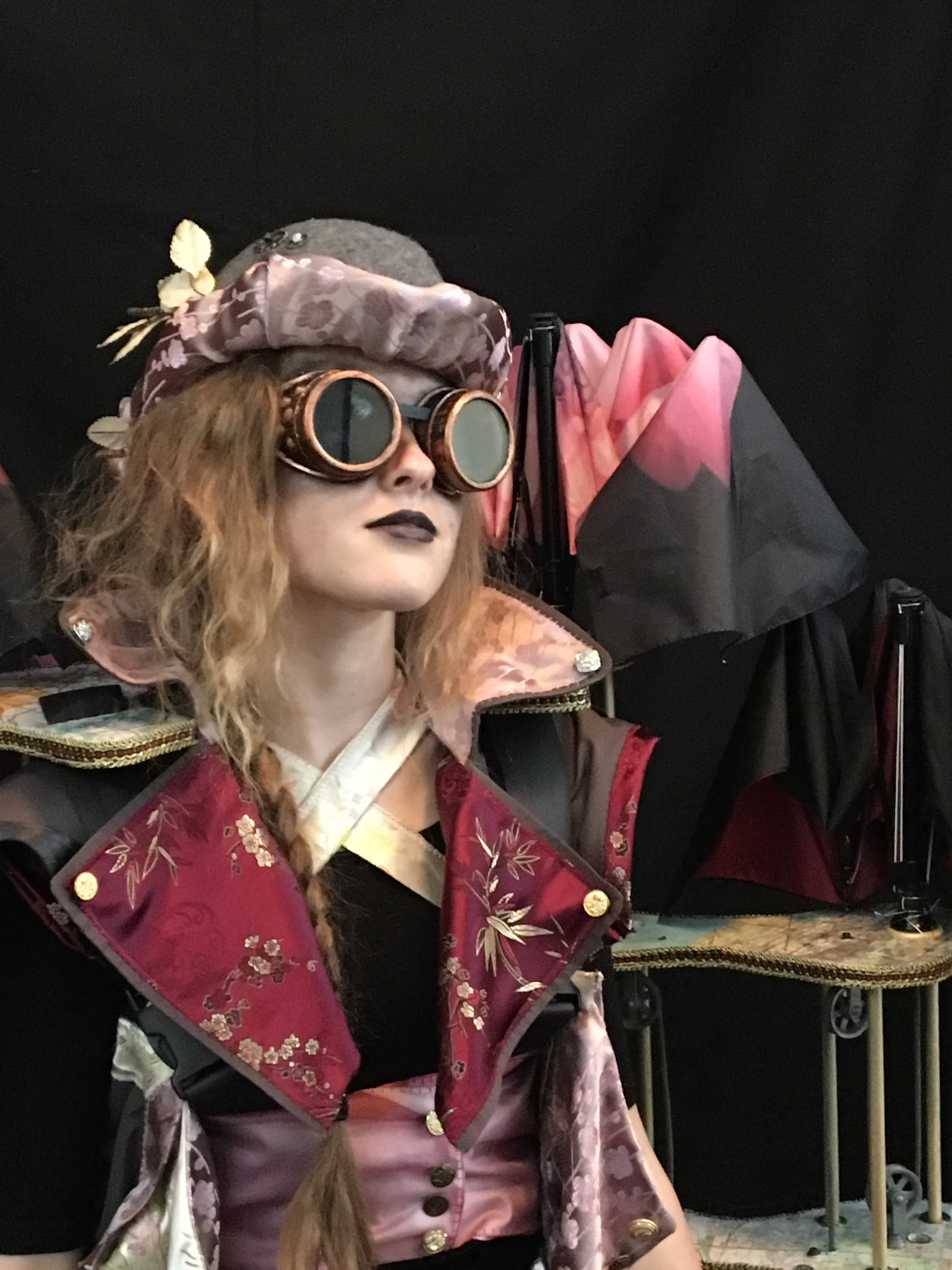 "Vortex Rider" 2017 ManneqArt Master Award Winner.  See Vortex Rider in motion on my Instagram page, @Artorangutan.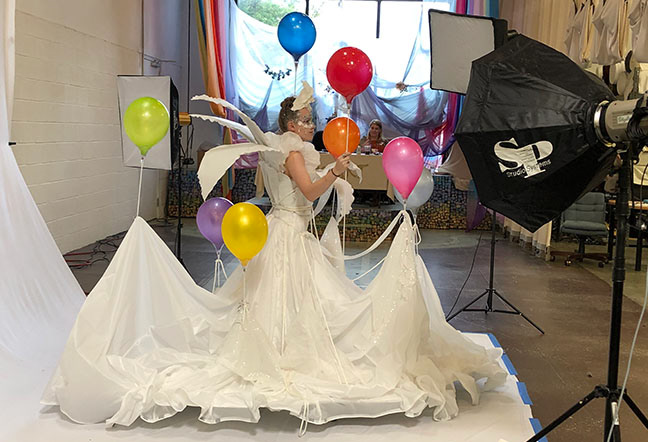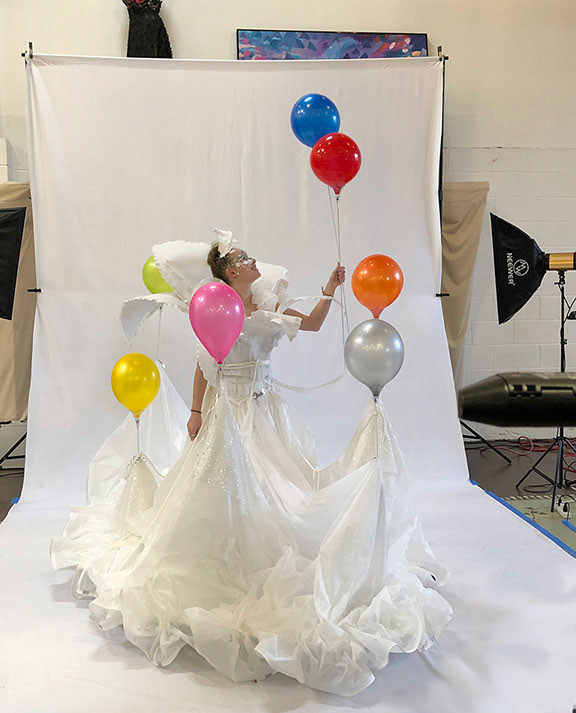 "Untethered"  Winner of the  Mechanics category of the 2019 ManneqArt Sculpture on the Human form Contest.  This piece was created from PVC pipe, parachute fabric, foam core, Worbla, cable, and is mechanized with Lego Mindstorm motors.  See Untethered in motion on my Instagram page, @Artorangutan.
Model: Megan Levy